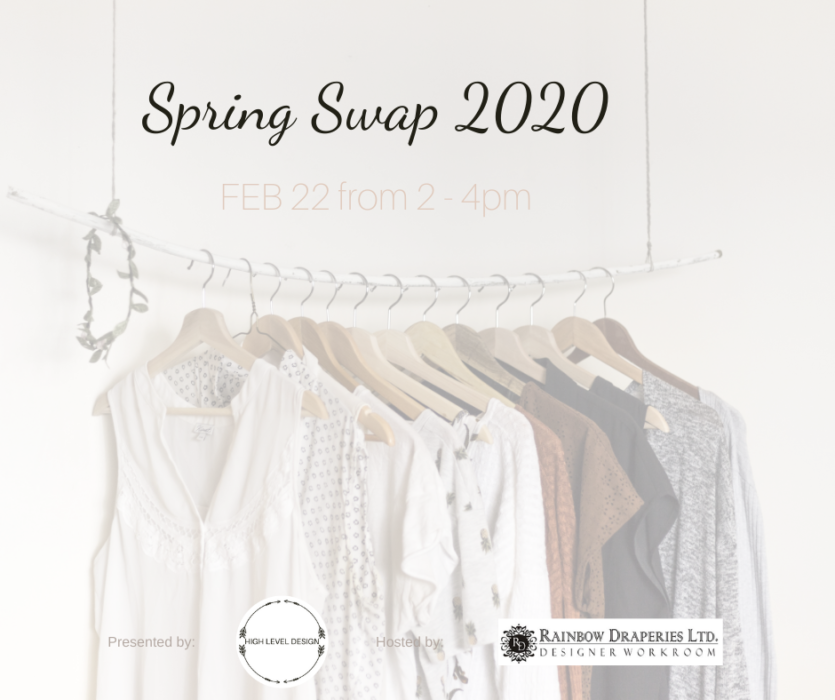 Free Women's clothing swap!
Join us for an afternoon of fun, fashion and liberation. In efforts to build strong community and keep unnecessary waste out of the landfills. Bring your gently worn women's clothes and accessories and donate them in exchange for free clothes. That's right, FREE CLOTHES.
All items not picked up by a fellow swapper will be donated to the Mustard Seed.
For more information about the clothing swap visit the Facebook link.
Hosted by Rainbow Draperies and presented by Kim Neeser of High Level Design.