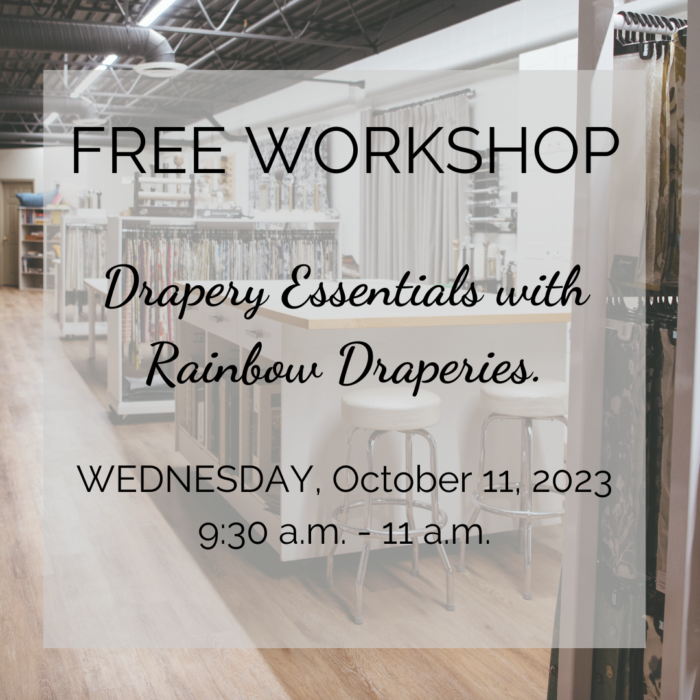 I have worked passionately to make designing and ordering custom drapery simple, but Lord knows it isn't. But I have come up with a breakdown of the essentials of what it takes to make a custom drape. Join me as I pull apart the essentials to a good custom drape.
Free Workshop at Rainbow
Wednesday, October 11, 2023
9:30 a.m. – 11 a.m.
RSVP by sending me an email and letting me know you can come to kim@rainbowdraperies.ca or admin@rainbowdraperies.ca
Prefer the phone? Give us a call at the office at 7804784919 we love a good chat.